Fresh Cleanse Face & Eyes
$

99.00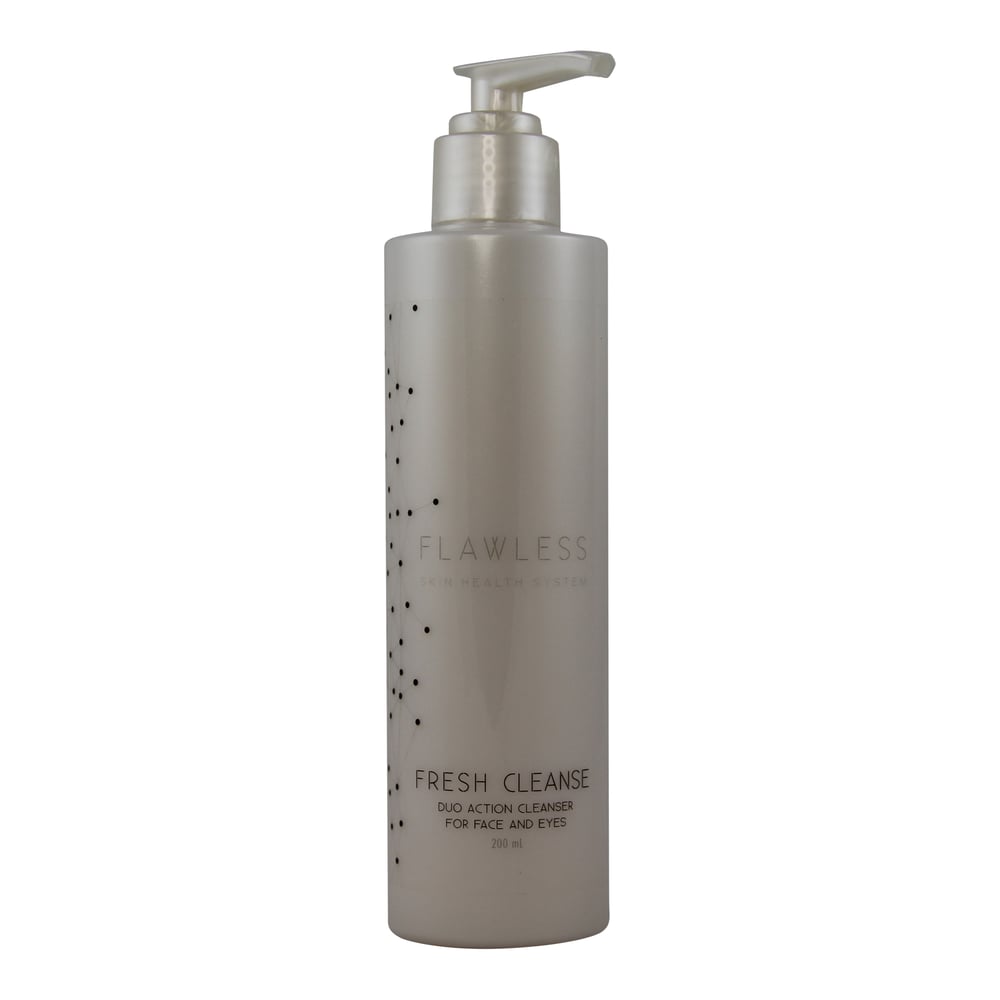 FRESH Cleanse All Skin Types (200ml)
Can use to remove eye make up also!
Stimulate the senses with a hint of peppermint while this luxurious gentle cleanser effectively removes dirt, makeup and environmental toxins without drying out the skin or stripping the skin of its natural protective lipid barrier. Cleanse is sodium lauryl sulfate free since uses soothing, natural kiwi and kumquat derivatives to purify the skin. The end result is refreshed, hydrated and radiant skin.
Key Ingredients
Kiwi Kumquat Surfactant Blend: Gentle cleansing agent that effectively removes impurities and allows us to avoid the use of harsh/toxic ingredients like sodium lauryl sulfate.

Benefits
Universal facial cleanser
Gently removes dirt, makeup and environmental toxins
Sodium Lauryl Sulfate FREE, Paraben FREE

Skin Types and Conditions
Aging Skin
Sensitive Skin
Dry Skin
All Skin Types

Directions
Apply to damp skin and massage for 60 seconds. Rinse thoroughly with warm tepid water. Can be used both morning and evening.

Ingredients
Aqua (Harmonized Water), Kiwi Surfactant Blend, Lavendula Angustifolia (Lavender) Oil, Peppermint (Mentha Piperita) Oil, Guar Gum, Sodium Chloride, Glyceryl Stearate SE, Deyhdroacetic Acid (and) Benzyl Alcohol, Preservative Water, Citric Acid